Why Another Church?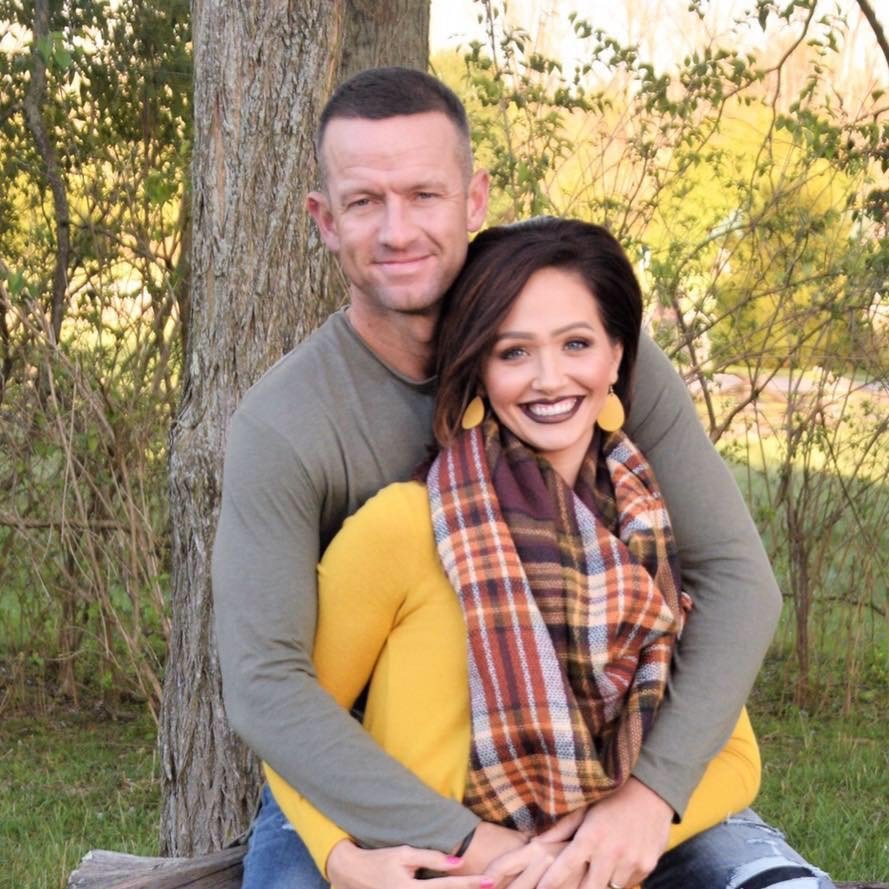 In 2003, God planted a seed in the heart of Pastor Doug and his wife Chrissy that they would one day launch a church that would lead people to a life-giving relationship with Jesus Christ. With that word planted in their hearts, they made it a point to honor God with their lives until He told them it was time. God placed an opportunity in front of them to lead a student ministry in Youngstown Ohio. It was during this time that God would take them on a journey of discovering what it means to be fully reliant upon Him. In 2009, Pastor Doug read a book called "Dangerous Church." It was the title of chapter 18 that God used to give him clarity for their future. The words were, "Go back the way you came." After reading those words, Pastor Doug and Chrissy began to pray about what God was leading them to do. They felt that He was calling them to go back to the city that Pastor Doug grew up in, Huber Heights, Ohio. The motto for the city is, "Come grow with us."
With that said, God has given a burden, and a passion for the city and the people to the Wampler family. The seed that God planted in their hearts in 2003 has now taken root. Now is the time for them to walk out what God has worked in them. Their hearts are to come into the city and serve it. Jesus came into the world to serve it and the byproduct would be saving it. They want to model this in the same way. Their desire is to launch a Multi-cultural and Multi-diverse church, with the focus of engaging the city with the love of Jesus as He transforms lives one person at a time. This is possible only by Gods grace, and strength, as they stay on point, and live out the mission God has called them to live. God didn't call us to do this perfectly, but He did call us to do this passionately and to be carriers of His presence. The first worship experience for Engage City Church was September 18, 2016.
Core Values: E.N.G.A.G.E.R.S.
E-"Empower" Our call as a church is to EMPOWER, which means we"make disciples" and "develop leaders."
Matthew 28:19-20 "Go therefore and make disciples of all nations, baptizing them in the name of the Father, Son and Holy Spirit."
N-"Notice" We make it a point to NOTICE what others look past.
Matthew 9:36- "But when He saw the multitudes, He was moved with compassion for them, because they were weary and scattered, like sheep having no shepherd."
G-"Generous" We do not live fearfully based on our lack, but boldly and GENEROUSLY based on God's provision. As He gave, we give.
John 3:16 "For God so loved the world, that he gave his only begotten Son, that whosoever believeth in him should not perish, but have everlasting life."
A-"Adapt" We ADAPT to the season, culture, or situation we are in.
1st Corinthians 9:22 "I have become all things to all men, that I might by all means save some."
G-"Genuine" People are looking to belong somewhere where people are real. In a world full of fakes and counterfeits, our goal at Engage is to be an authentic church.
John 8:32 "And you will know the truth, and the truth will set you free."
E-"Expect" We EXPECT more than others think is possible.
Ephesians 3:20-21 Now to Him who is able to do exceedingly abundantly above all that we ask or think, according to the power that works in us, to Him be glory in the church by Christ Jesus to all generations, forever and ever. Amen.
R-"Risk" We RISK more than others think is wise.
2 Timothy 1:7 "For God has not given us a spirit of fear, but of power and of love and of a sound mind."
S-"Simple" We keep it SIMPLE, but focused.
Acts 4:12 "And there is salvation in no one else; for there is no other name under heaven that has been given among men by which we must be saved."
Our Mission
HOW WE DO IT
The Gospel is the story of Jesus who stepped out of Heaven into a fallen world to redeem and reconcile broken people to Himself and also to one another. This is the Gospel. Jesus didn't die so that we could be sorry, He died so that we could be saved and live the life He intends for us to live. Why? Because He loves all people.
We Love
Jesus was motivated by love and moved with compassion. The call for His followers is to live out the Gospel in everything we do. When we live out the Gospel that is motivated by love we will bring lasting change to our marriages and families, our neighborhoods and communities, and our classrooms and careers. We live to bring the life-changing power of the Gospel to every area of our lives. Living the Gospel is not a call to a strategy or a new system; it's a call back to living out the heartbeat of Christ as the only hope for this world.
We Lock
When we lock arms with other followers of Christ this is called discipleship. Some of Jesus's last words to the disciples were "to teach others what they had learned from Him." We will live this out as we pour our lives into people for the purpose of pointing them towards the reconciling power of the Gospel. We live in a world where the struggle is real, and the battle is on. How do we counter this? Through locking arms with real people, living real lives, following a real God who desires for His people to be discipled by walking in community with one another.
We Lead
Jesus loved, and locked arms with His disciples, and transformed them through the power of the Gospel. He then released them to lead in the same way in the lives of others they would encounter along their journey. At Engage City Church, our desire is that every one of us will see themselves as empowered by God to lead in our homes, in our neighborhoods, in our schools, in our places of work, in the gym, in the store, and any other place we find ourselves. The message of the Gospel began to make an impact when His disciples took the lead and lived the empowered lives they were called to live. Therefore, it is our prayer at Engage that followers of Christ will become discontent with living the status quo life, and begin leading the way. This is only possible when we come to the end of ourselves, and begin to allow the power of the Holy Spirit to guide us as we go about our daily life.
What We Believe
IN ESSENTIALS UNITY, IN NON-ESSENTIALS LIBERTY, IN ALL THINGS CHARITY.
Bible – God Wrote A Book –
The Bible is God's Word to all people. It was written by human authors under the supernatural guidance of the Holy Spirit. Because it was inspired by God, the Bible is truth without any mixture of error and is completely relevant to our daily lives. (Deuteronomy 4:1-2; Psalms 119:11, 89, 105; Isaiah 40:8; Matthew 22:29; John 5:39; 16:13-15; 17:17; Romans 15:4; 2 Timothy 3:15-17; Hebrews 1:1-2; 4:12; 1 Peter 1:25; 2 Peter 3:16)
Trinity – God: Three In One –
God has existed in relationship with Himself for all eternity. He exists as one substance in three persons: the Father, the Son, and the Holy Spirit. Although each member of the Trinity serves different functions, they each possess equal power and authority. (Deuteronomy 6:4; Isaiah 61:1; Matthew 28:19; Mark 1:9-11; Luke 1:35; John 5:21-23; 14:10, 16; Romans 8:9-11; 1 Corinthians 8:6; 2 Corinthians 13:14; Hebrews 1:8-10; James 2:19)
The Father – God Is Great, God Is Good –
God is great: He is all powerful, all knowing, ever present, unchanging, completely worthy of our trust, and above all, holy. It is in Him that we live, move and exist. God is good: He is our Father. He is loving, compassionate, and faithful to His people and His promises. (Exodus 3:14; Numbers 23:19; Leviticus 11:44-45; 19:2; Psalm 11:4-6; Malachi 3:6 John 3:16; 4:24; 5:26; 14:1; Acts 17:28; Romans 3:3-4)
The Son – God Became Man –
Jesus Christ is completely human, but at the same time completely God. He is the only plan for bringing people who are enemies of God back into a right relationship with God. He lived a perfect life, so that He could be a substitution for us in satisfying God's demands for perfection. He received the punishment for our sins when He died on the cross to satisfy God's wrath. He defeated death in His resurrection so that we could have life. (Isaiah 7:14; 53; Matthew 1:18-23; 3:17; 8:29; 14:33; 16:16; 28:5-6; Luke 22:70; 24:46-47; John 1:1, 14; 10:30; 11:25-27; 17:1-5; Acts 1:9; 2:22-24; 7:55-56; Romans 1:3-4; 3:23-26; 8:1-3; 10:4; 1 Corinthians 8:6; 2 Corinthians 5:19-21; Gal 4:4-5; Philippians 2:5-11; Colossians 1:15; 2:9; 1 Timothy 2:5-6; 3:16; Hebrews 1:1-3; 4:14-15; 12:2; 13:8; 1 John 4:14-15)
The Holy Spirit – God Is Always Present –
His presence assures us of our relationship with Christ. He guides believers into all truth, and exalts Christ. He convicts people of their sin, God's righteousness, and the coming judgement. He comforts us, gives us spiritual gifts, and makes us more like Christ. (Genesis 1:2; Psalms 51:11; 139:7 ff.; Isaiah 61:1-3; Joel 2:28-32; Mark 1:10; Lk 1:35; 4:1; 11:13; 12:12; John 15:26; 16:7-14; Acts 1:8; 2:1-4; 13:2; Romans 8:9-11, 14-16, 26-27; 1 Corinthians 3:16; Ephesians 1:13-14; 2 Peter 1:21; Revelation 22:17)
Eternity – Somewhere Forever –
Man was created to exist forever. He will either exist eternally separated from God by sin, or in union with God through forgiveness and salvation. To be eternally separated from God is Hell. To be eternally in union with Him is eternal life. Heaven and Hell are places of eternal existence. (John 3:16, 36; Romans 6:23; 1 John 2:25; 5:11-13; Revelation 20:15)
Eternal Security And Assurance Of Believers
We believe that all the redeemed, once saved, are kept by God's power and are thus secure in Christ forever. We believe that it is the privilege of believers to rejoice in the assurance of their salvation through the testimony of God's Word. (Rom. 13:13, 14; Gal. 5:13; Titus 2:11–15 ;John 6:37–40, 10:27–30; Rom. 8:1, 38, 39; 1 Cor. 1:4–8; 1 Peter 1:5)
The Ministry And Spiritual Gifts
We believe that God has given every follower of His spiritual gifts to be used as a platform to point people to Him. It is, however, the believer's responsibility to develop their spiritual gift(s). The baptism of the Holy Spirit occurs at conversion and is the placing of the believer into the Body of Christ. We also believe that particular spiritual gift(s) are neither essential, nor do they prove the presence of the Holy Spirit, nor are an indication of deep spiritual experience. We believe that God does hear and answer the prayer of faith, in accordance with His own will, for the sick and afflicted. We believe that it is the privilege and responsibility of every believer to use their gifts according to the grace of God that is given to him. (Rom 12:1–8; 1 Cor. 13; 1 Peter 4:10–11) (1 Cor. 12:7, 11, 13; Eph. 4:7–8)(John 15:7; 1 John 5:14, 15)
The Church
We believe that the Church is the body and bride of Christ, is a spiritual community made up of people who have placed their faith in Jesus Christ. We believe that the establishment of the local church is clearly taught and defined in the New Testament Scriptures . We believe in the autonomy of the local churches, free of any external authority and control . We recognize believer's baptism and the Lord's supper as the scriptural sacraments of the church (Matt. 28:19, 20; Acts 2:41, 42; 18:8; 1 Cor. 11:23–26) (Eph. 1:22, 23; 5:25–27; 1 Cor. 12:12–14; 2 Cor. 11:2) (Acts 14:27, 18:22, 20:17; 1 Tim. 3:1–3; Titus 1:5–11) (Acts 13:1–4, 15:19–31, 20:28; Rom. 16:1, 4; 1 Cor. 3:9, 16; 5: 4–7, 13; 1 Peter 5:1–4)